Dales of Thirsk are master craftsmen who began their trade as memorial masons in 1880. They have since diversified their skills and expanded their services to include luxury kitchen and bathroom surfaces. They specialise in granite, marble, slate, Yorkshire stone, limestone and a variety of quartzstone.
Masonry is an art form that is often forgotten about in the 21st century, but surrounds our daily lives. Masonry is such an incredible skill not reflected in the Dales of Thirsk brand. It also didn't showcase their culture or expertise and the look and feel of the website was out of place in the contemporary market.
Project
Reinvigorate an old brand
What We Did
Brand identity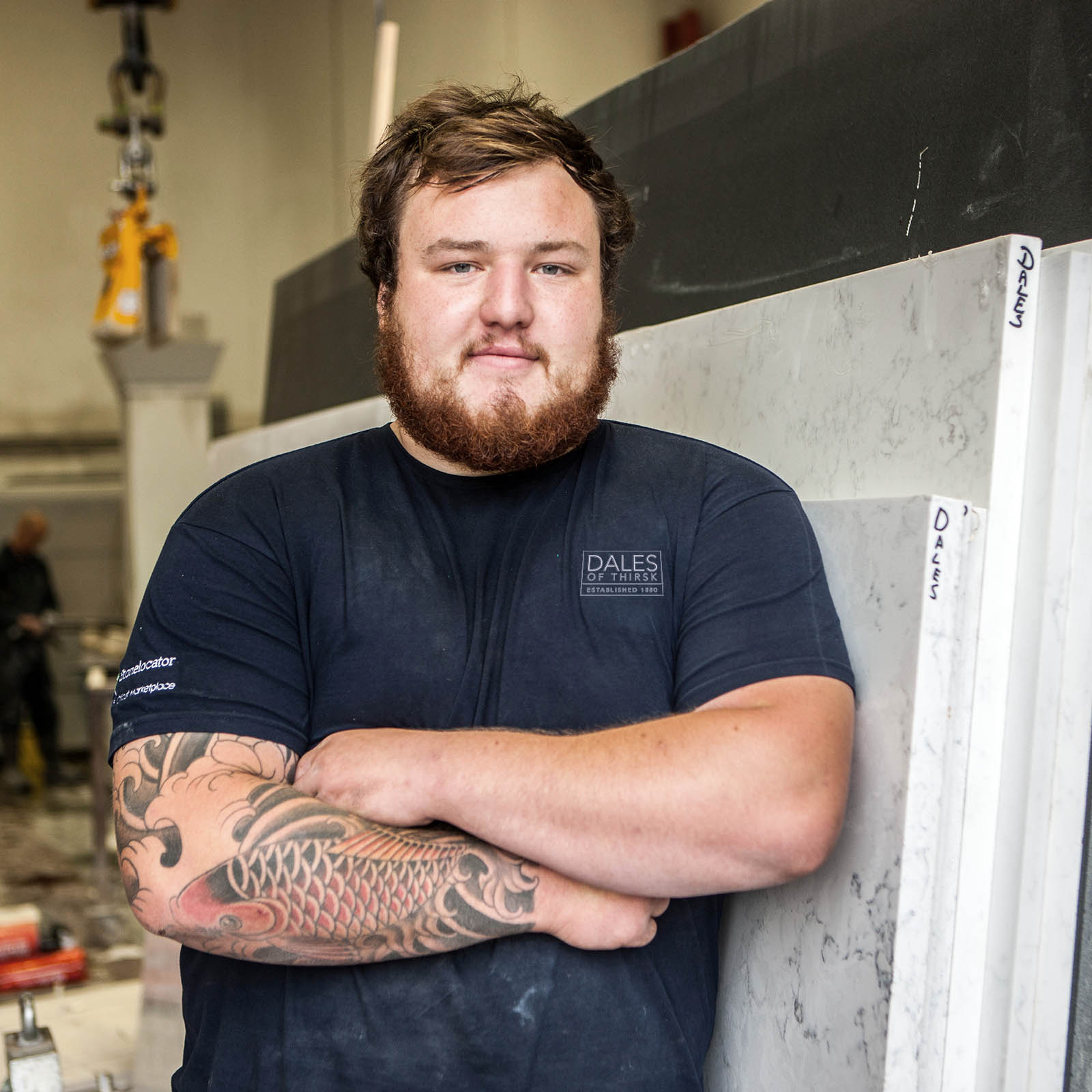 What did we want to achieve?
After speaking with the team and seeing the trade for ourselves, we quickly realised the brand needed to speak to two very different audiences, those who require a bespoke memorial and those who are searching for a luxurious kitchen or bathroom surface; a challenge that we were keen to explore.
We wanted to update the brand so it spoke to the modern consumer whilst incorporating their heritage, expertise and exceptional personal service.
The Dales of Thirsk brand is now clean and modern but respects their heritage and skill. We incorporated their previous font style as not to lose their history completely and added 'Established 1880' to the logo to show and tell Dales of Thirsk's long history and craftsmanship which was a key buying factor from their audience. We are continuing to work with Dales of Thirsk to update their website so this story isn't quite complete yet.